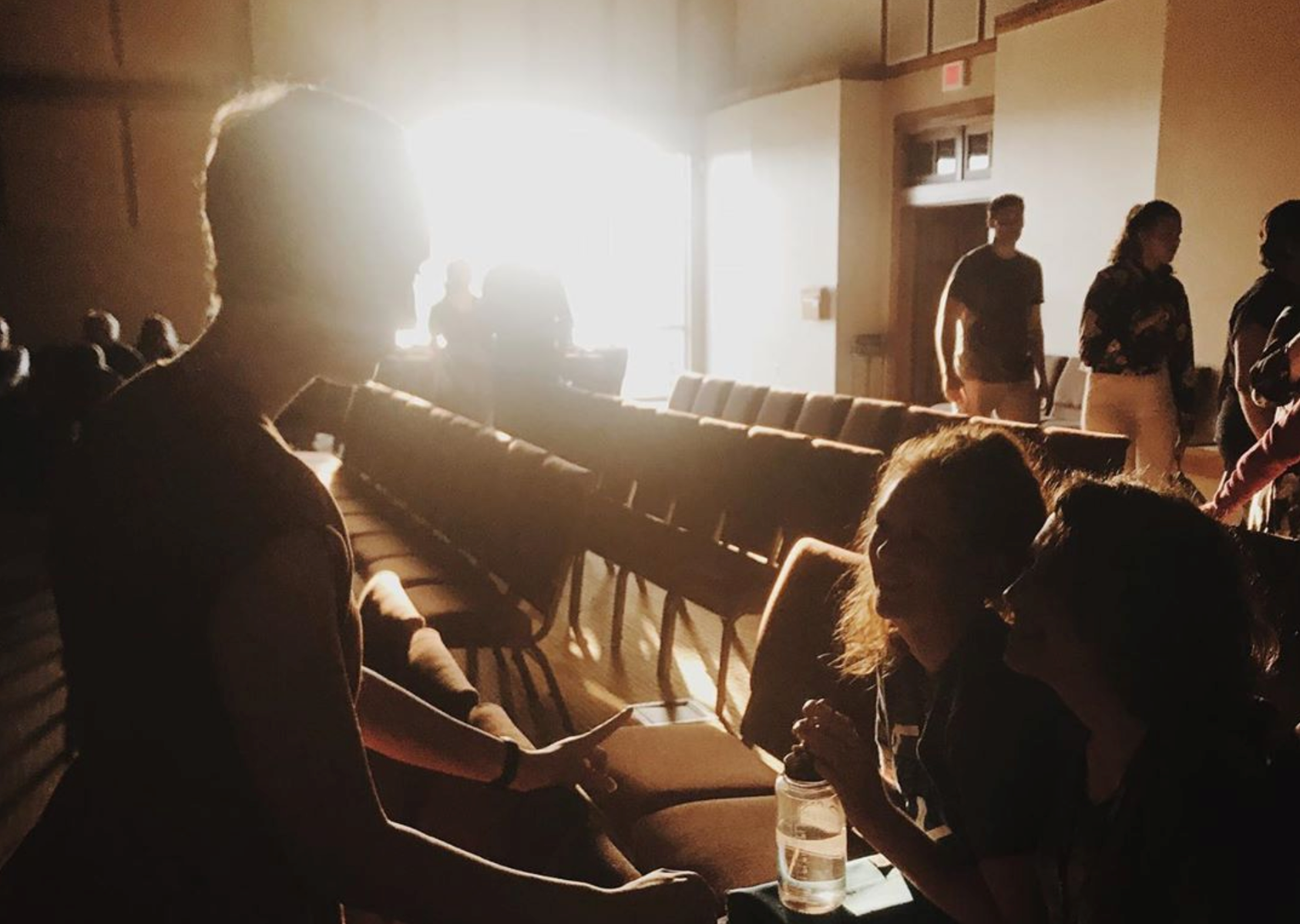 Community is underrated :: The church has become another social event when it was designed to be a body. A family. A community built on love and truth and with the sole purpose of growing together in and toward Christ - that is our aim.

This is for me as much as any other believer in Christ. We were never meant to go it alone. There's a need and a time to be with the Lord in the secret place, yes. And it should start there. Yet we cannot neglect the need we have to be in communion with other believers, bearing each others burdens as we have been commanded to do (Gal 6:2).

Vulnerable stories told with trusted friends will lead to greater freedom and life in the Spirit. If you don't have community now, don't wait, do whatever it takes to find it. If you have community, think of how to go deeper with one another. Ask yourself, what does it mean to suffer with those who are suffering? How can I celebrate with those who are rejoicing? See what the Lord would have for you and press in. Be the first to take the steps in obedience toward deeper more enriching relationship in the body of Christ.

"Let us consider how to stir up one another toward love and good works, not neglecting to meet together, as is the habit of some, but encouraging one another, and all the more as you see the Day drawing near." Hebrews‬ ‭10:23-25

"But God has so composed the body, giving greater honor to the part that lacked it, that there may be no division in the body, but that the members may have the same care for one another. If one member suffers, all suffer together; if one member is honored, all rejoice together." 1 Corinthians‬ ‭12:24-26
Unity in the body is sanctity in Christ.